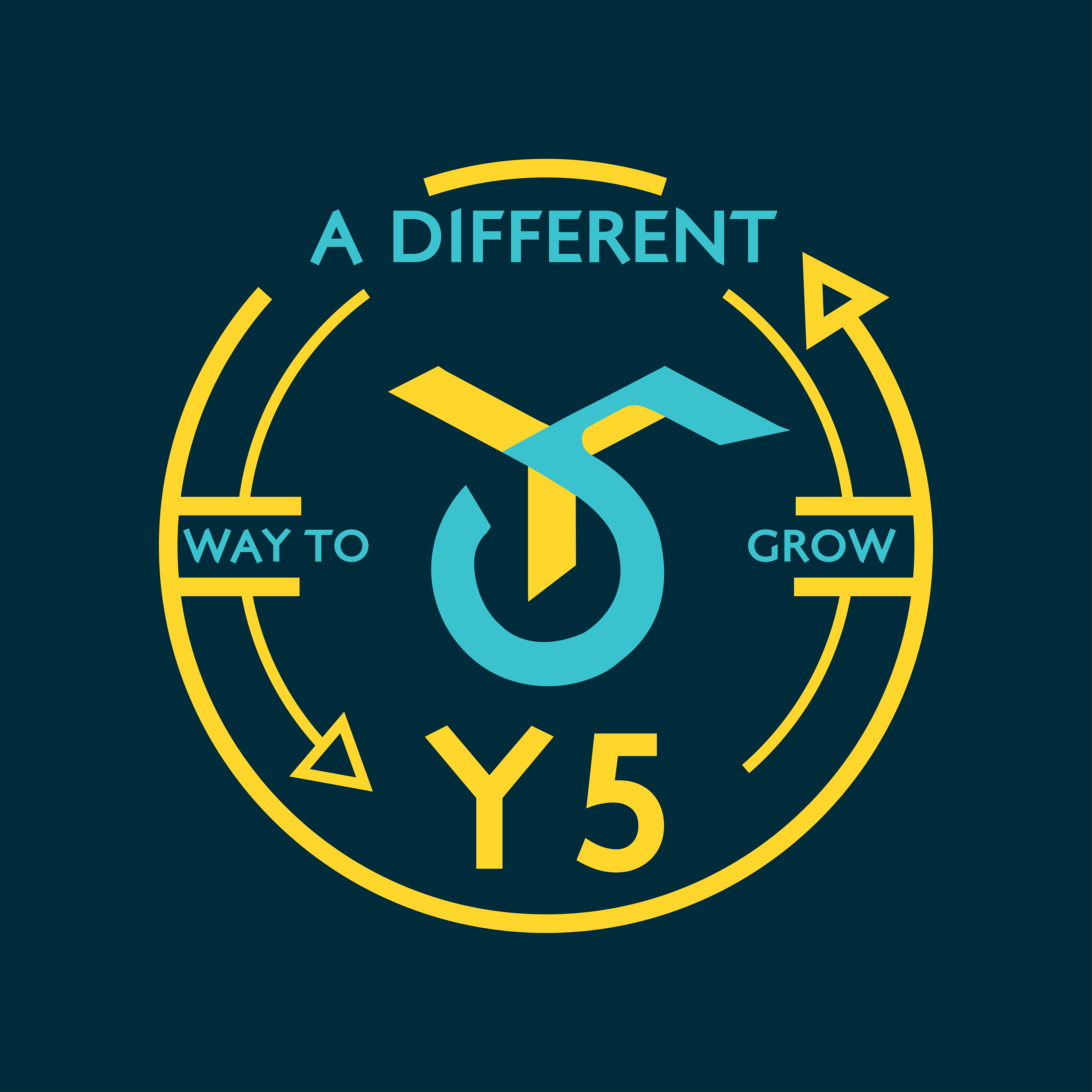 Below are some of the prototypes before reaching the final logo design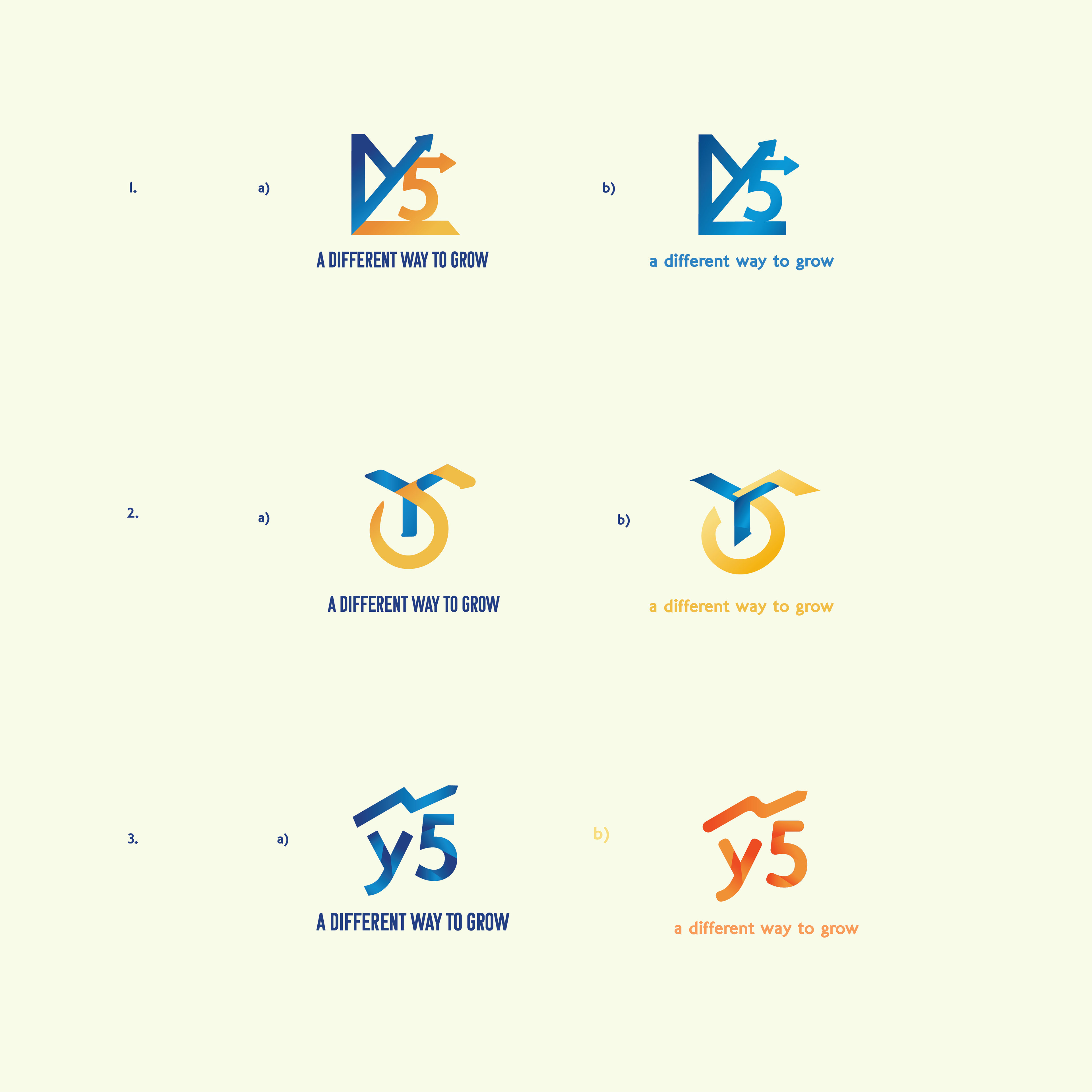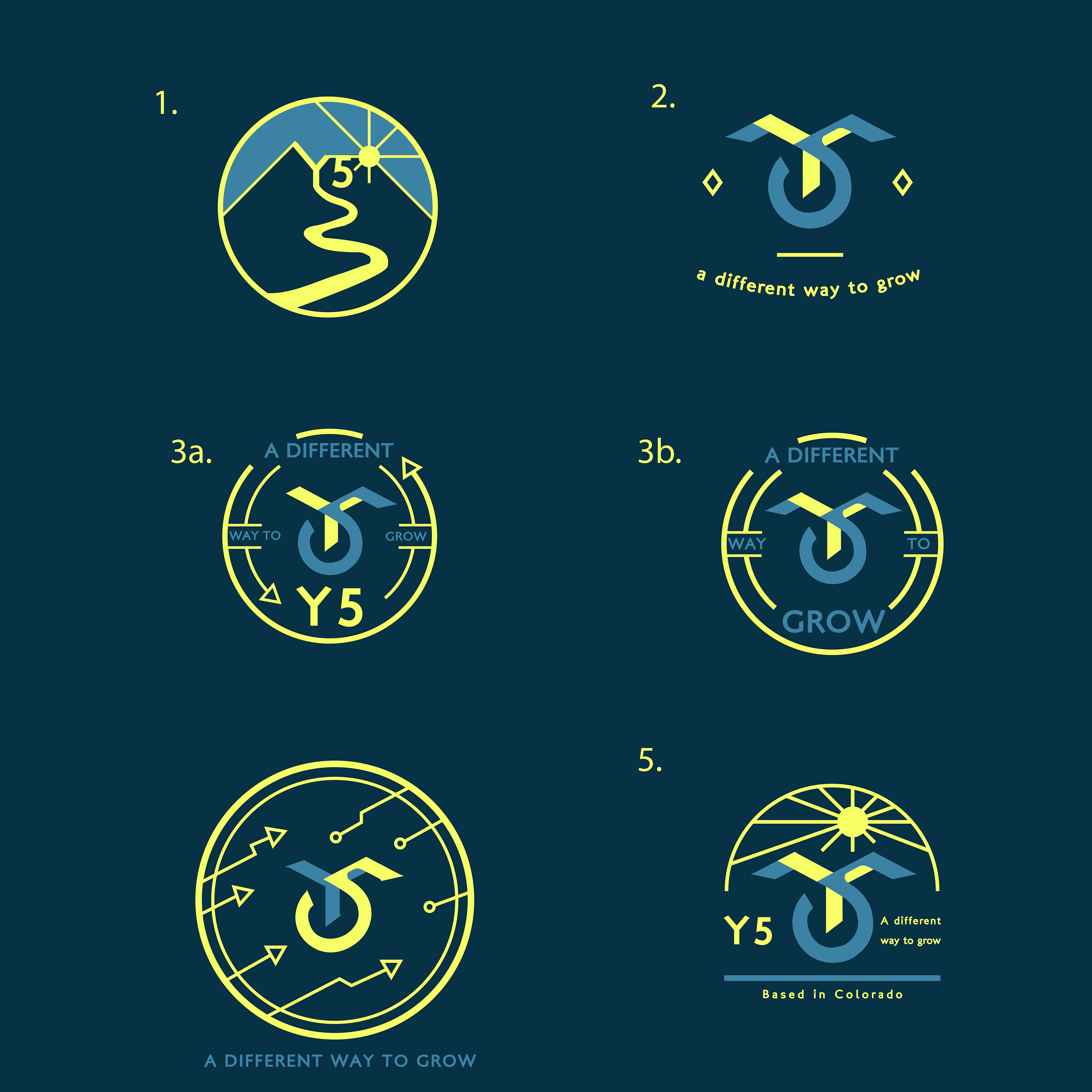 To create the perfect logo for the Y5 podcast, I started by making six initial prototype concepts that function as starting points for the design. It's standard to do this when creating logos, as every client has their own preferences, ideas, and taste for what the logo should look like. Based on these initial prototypes, the client was able to narrow down the design elements that they loved the most! From there the design was refined elegantly, and the logo was everything they hoped and more.  
The final product uses Colorado colors, references existing podcast logo designs so the logo felt "podcasty", and worked the idea of business growth with fun arrows elements!