Before we had decided whether the game was 2D or 3D, I worked up a rough model in Maya for the main character.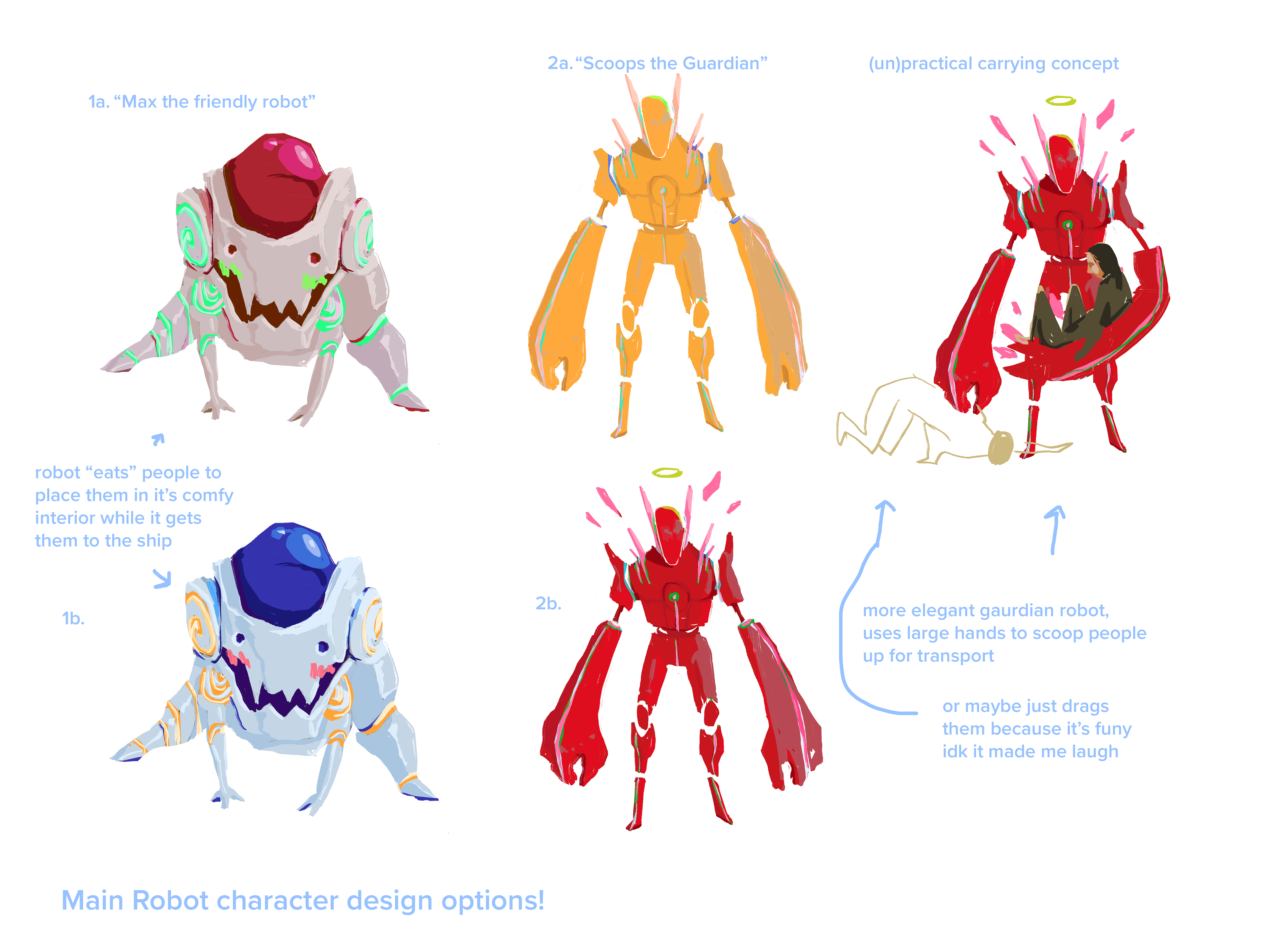 Some of the Design iterations for the main character, ultimately a version of Scoops with colors altered to animate more clearly was chosen.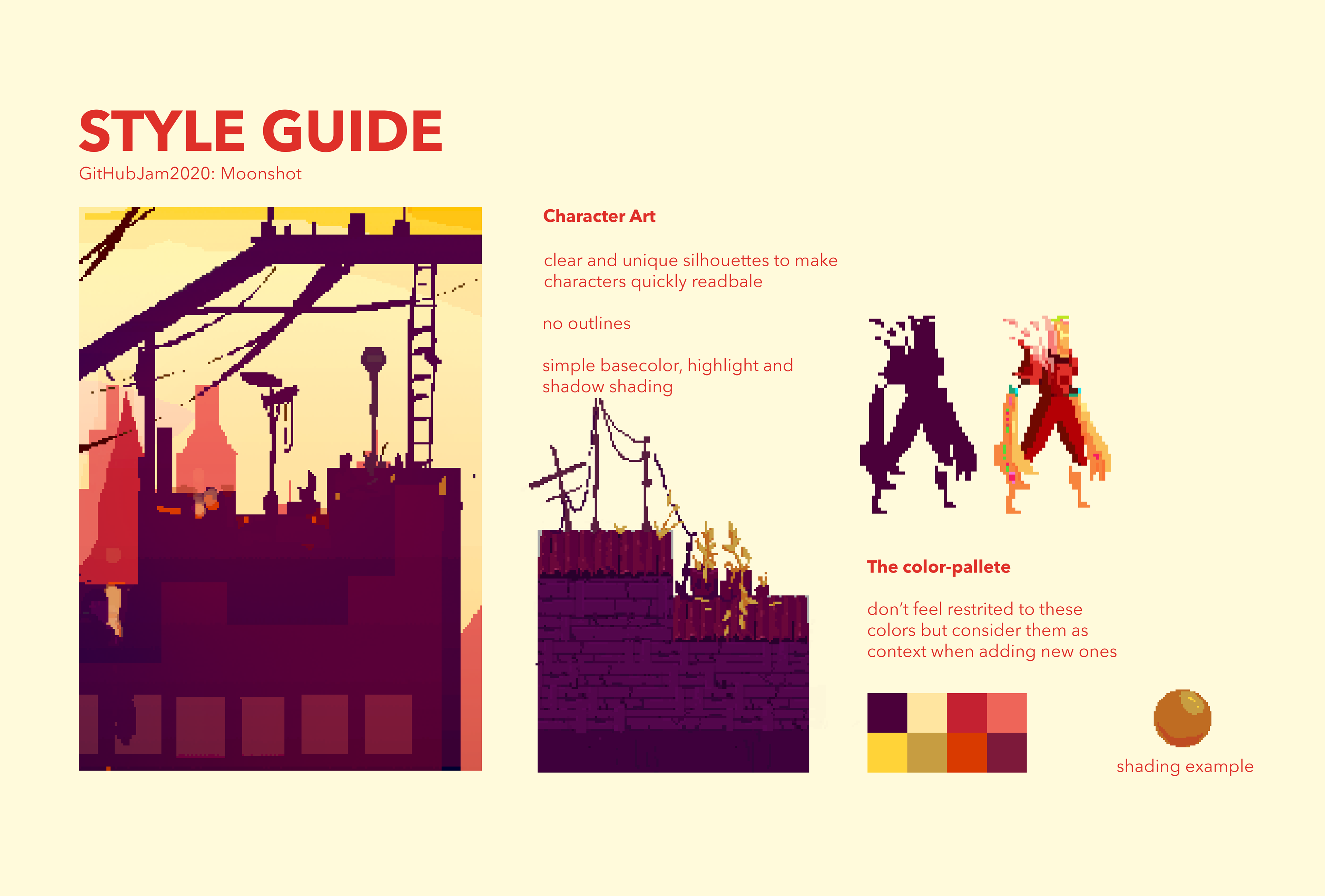 Style guide to help all the artist be on the same page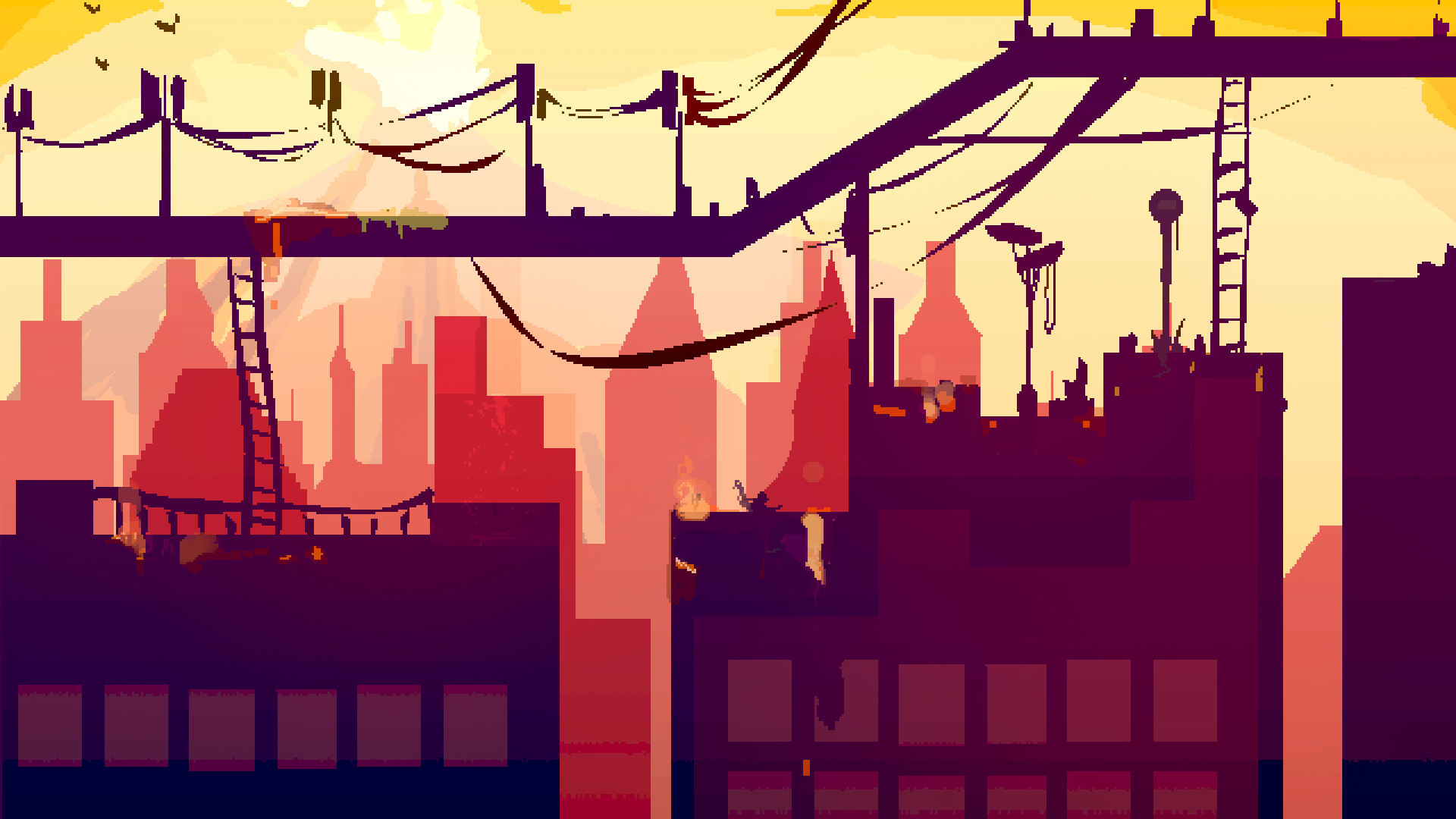 Quick background sketch to decide colors and basic level/platforming layout. Ultimately we went with a 2d pixel art look.